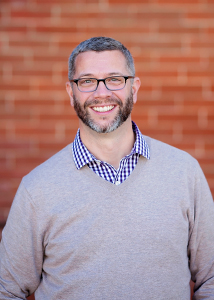 Micah Andrews
Chief Executive Officer, The Foundry Ministries
"I have been called to serve people, and each day at The Foundry I have the opportunity to show men and women the love of Christ in a very real and immediate way."
Micah was student pastor at Metropolitan Church in Birmingham for 13 years before coming to The Foundry in 2008, where he has served as volunteer coordinator, senior director of men's programs and assistant executive director. He believes his current position as CEO affords him the responsibility of connecting the dots—people to the services the ministry offers, partners to opportunities for making an eternal impact, and residents to a loving and compassionate Heavenly Father. "My role is to keep our ministry laser-focused on what the Lord has called us to do—restore hope and rebuild lives," he says.
He received a Bachelor of Arts in sociology from Lee University and is currently pursuing a master's in public administration from The University of Alabama at Birmingham, building a solid foundation for his leadership role in all areas of the ministry. "We want to continue to be the place where broken and devastated people come to find spiritual healing and to rebuild the pieces of their lives," he says. "To do so, we are focused on investing in our staff to ensure every person who walks through our doors gets the highest quality of care possible, and in our programs so when those outside of The Foundry think of a place that can help those in need, they think of us."
When asked how ministry friends and partners can help The Foundry achieve these goals, he says, "I would ask our donors to ask God what it is He wants to do through them and then simply respond. I am depending on Him to speak to our donors to help us do what He has called us to do."
Email Micah
---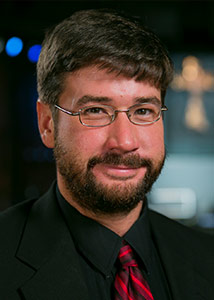 L. Graham Bufford
Director of Aftercare, Changed Lives Christian Center
"I have walked through many blessings and many trials. I believe in the power of lives transformed by the hands of God, and I get to watch life change happen before my eyes every day."
A former addict himself, Graham graduated from The Foundry Ministries' Recovery Program in 2011, and says he was radically set free from all life-controlling issues by the Lord Jesus Christ. The experience fueled his passion for helping others sustain their lifelong relationship with God. He believes his recovery, education and ministry calling have given him a unique perspective in serving those who turn to The Foundry Ministries and CLCC for life change, and he has dedicated his life to their success.
Graham earned a Bachelor of Science in mathematics from the University of Alabama at Birmingham and is working toward a master's degree in clinical mental health counseling. He has also completed five years of faith-based addiction instruction through Discipleship Counselor Training Course. He is an ordained minister and active in the Bessemer City Jail Ministry through the Heritage Christian Center.
In his role at CLCC, Graham is responsible for establishing transitional opportunities for residents of The Foundry's aftercare and transitional living programs, and assisting residents in sustaining long-term recovery by guiding them towards physical, social, economic and spiritual well-being. He oversees the facilities, programs, staff and residents at the center and is the primary contact for CLCC's outreach to the community.
"We are the last stop in a person's life before they become head of household," Graham says, "and our greatest joy is when people no longer need our facility and services, but still choose to return and serve others on our campuses." Graham encourages others to join CLCC's mission to weave our homeless neighbors back into the fabric of our community through monetary donations and gifts of time and talents.
Email Graham